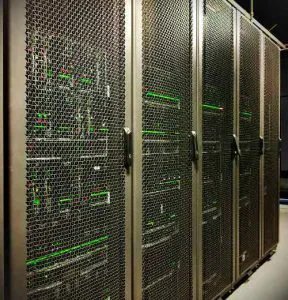 Mission critical secure Internet data center with 100% uptime SLA
 Direct multi-homed top tier Internet connections to major continents
Fast response 24×7 onsite tech support and remote hands
Cybercon data center provides space, power, cooling, and physical security for customers' server, storage,
and networking equipment and also connects them to the Internet with a minimum of cost and complexity.
Our scalable Multi-Gigabit Internet network currently serves over 10-billion hits a month. Hosting thousands of servers and network devices, our 22,000 square feet data center can accommodate large server farms and data center cages.
We are well known for our extremely reliable, super-fast network and unmatched colocation services. We were voted the best colocation service provider by Web Host Directory for 15 consecutive months.
Cybercon Data Center Colocation features: