Server Farm Colocation Services
Colocation in Cybercon Data Center is a smart alternative to building and managing your own data center facility. Cybercon Data Center provides a state-of-the-art solution that enables you to reap the benefits of our world-class colocation facility, network, and colocation services, instead of investing in additional overhead associated with maintaining your own facility and support.
We are well known for our extremely reliable, super-fast network and unmatched colocation services. We were voted the best colocation service provider by Web Host Directory for 15 consecutive months. Our scalable Multi-Gigabit Internet network currently serves over 10-billion hits a month. Hosting thousands of servers and network devices, our 22,000 square feet data center can accommodate large server farms and data center cages.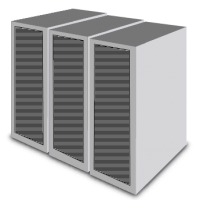 One Full Height Data Center Rack (40U)
 One burstable 100mb Uplink Internet Port
 20mbps Bandwidth (95th percentile)
8 IPs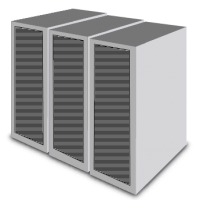 One Lockable Full Height Data Center Cabinet (40U)
One burstable 100mb Uplink Internet Port
20mbps Bandwidth (95th percentile)
8 IPs
Most frequent questions and answers
If you have a sales question or need to talk to our sales team about a custom configuration, you can contact us by clicking this Contact Us link or the Product Inquiry link.