The safe, affordable & fast way to run your server farms with cloud computing technology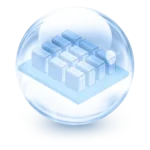 A private cloud is a virtual infrastructure or environment dedicated exclusively to a single organization. It is implemented by creating a pool of computing resources from dedicated physical server hardware and dedicated network firewall with the help of virtualization technology.

Cybercon KVM private cloud hosting with industrial leading enterprise hardware without a big price tag
Cybercon data center hosted VMware private cloud provides you the freedom to choose: network routers and switches, firewalls, server hardware, storage systems, and VMware cloud computing software. Our solutions are built to give you the power to construct and manage clouds across your internal data centers and Cybercon data center — on terms that you control.
Cybercon Private Cloud Hosting features: