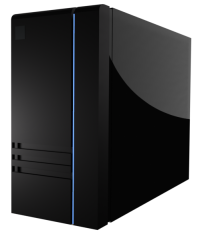 Dedicated CentOS Linux Operating System
Dedicated cPanel/WHM Software With Full Administrative Access
100 cPanel accounts license (options for adding more)
One Dedicated Server Blade
Intel Single Xeon Quad Core 2GHz or better CPU
8GB ECC Registered DRAM
SAS/SATA Hardware RAID Controller
1x 300GB SAS or 1x 180GB SSD Hard Drive. Two Drive Bays
UnMetered 100Mbps Bandwidth
8 IPv4 Addresses
Dual GigE Network Cards
Dual Power Supply with A+B Power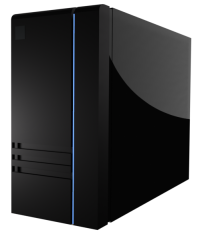 Dedicated CentOS Linux Operating System
Dedicated cPanel/WHM Software With Full Administrative Access
100 cPanel accounts license (options for adding more)
One Dedicated Server Blade
Intel Dual Xeon Quad Core 2GHz or better CPU
16GB ECC Registered DRAM
SAS/SATA Hardware RAID Controller
2x 300GB SAS or 2x 180GB SSD Hard Drive. Two Drive Bays
UnMetered 200Mbps Bandwidth
8 IPv4 Addresses
Dual GigE Network Cards
Dual Power Supply with A+B Power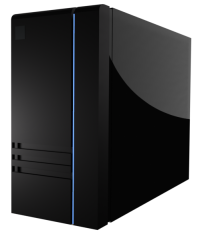 Dedicated CentOS Linux Operating System
Dedicated cPanel/WHM Software With Full Administrative Access
100 cPanel accounts license (options for adding more)
One Dedicated Server Blade
Intel Dual Xeon Hexa Core 2GHz or better CPU
32GB ECC Registered DRAM
SAS/SATA Hardware RAID Controller
2x 600GB SAS or 2x 480GB SSD Hard Drive. Two Drive Bays
UnMetered 500Mbps Bandwidth
8 IPv4 Addresses
Dual GigE Network Cards
Dual Power Supply with A+B Power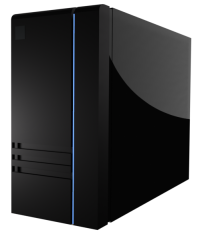 Dedicated CentOS Linux Operating System
Dedicated cPanel/WHM Software With Full Administrative Access
100 cPanel accounts license (options for adding more)
One Dedicated Server Blade
Intel Dual Xeon 10 Core 2GHz or better CPU
64GB ECC Registered DRAM
SAS/SATA Hardware RAID Controller
2x 800GB SSD Hard Drive. Two Drive Bays
UnMetered 1Gbps Bandwidth
8 IPv4 Addresses
Dual GigE Network Cards
Dual Power Supply with A+B Power
Full administrative access to WebHost Manager (WHM) as a server administrator. You can create resellers to manage hosting accounts. WHM is also accessible to users with reseller privileges.
Softaculous Software Auto Installer
Softaculous software can be added to cPanel hosting control panel. With Softaculous hosting you can install over 200 software and scripts with a simple mouse click.
Full Administrative Access
Customer will have root access for the Unix server via SSH. Customer can install any software or application on his/her server.
You get a fixed monthly bill. No surprise bandwidth charge for any month.
One Hour Hardware Replacement Guarantee!
We use enterprise grade server hardware. Reliable equipment means hardware failures are extremely rare. In the event of a failure, Cybercon will repair or replace the failed equipment within one hour – 24 hours per day, 7 days per week.
Free easy to use web based DNS manager; Hosting unlimited number of domain names and unlimited number of DNS zones and records.
Managed services included
Server monitoring, unlimited server reboots, and unlimited application service restarts.
100% Network Uptime Guaranteed!
The Cybercon data center maintains direct connections to four tier 1 Internet backbone connections. Cybercon's IP Network is powered by redundant high capacity Cisco data center routers and switches.
State-of-the-art SOC-II Type II Certified data center facility
Cybercon Data Center includes diesel power generators, power UPSes, environmental cooling systems, multi-level security, and pre-action fire suppression systems.
Serving thousands of servers for over 15 years, we have extensive experience with Red Hat Linux, CentOS Linux, Fedora Linux, Debian Linux, Scientific Linux, Slackware Linux, SuSE Linux and more UNIX operating systems; Apache web server; Sendmail and Qmail mail servers; MySQL database server; PHP, IPtable, and more
Live on-site USA based technical support
Customer support is available 24x7x365 by telephone, email or through our user friendly on-line support portal.
With A+B power configuration, your  dedicated server is connect to two parallel power sources: parallel power generators, parallel power UPSes, parallel power PDUs.
Most frequent questions and answers