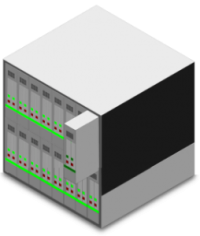 One Dedicated Server Blade
1 x Intel Xeon Hex Core 2.4GHz or better CPU
8GB ECC Registered DRAM
SAS/SATA Hardware RAID Controller
1x 240GB SSD. Two Drive Bays
UnMetered 100Mbps Bandwidth
8 IPv4 Addresses
Dual GigE Network Cards
Dual Power Supply with A+B Power
VMware vSphere ESXi Free Version (No vCenter Server)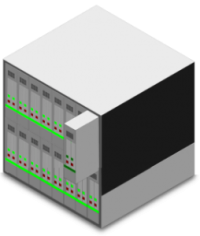 One Dedicated Server Blade
2 x Intel Xeon Hex Core 2.4GHz or better CPU
16GB ECC Registered DRAM
SAS/SATA Hardware RAID Controller
2x 480GB SSD. Two Drive Bays
UnMetered 200Mbps Bandwidth
8 IPv4 Addresses
Dual 10G Network Cards
Dual Power Supply with A+B Power
VMware vSphere ESXi Free Version (No vCenter Server)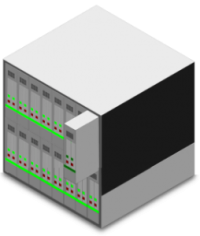 One Dedicated Server Blade
2x Intel Xeon Octa Core 2.5GHz or better CPU
32GB ECC Registered DRAM
SAS/SATA Hardware RAID Controller
2x 800GB SSD. Two Drive Bays
UnMetered 500Mbps Bandwidth
8 IPv4 Addresses
Dual 10G Network Cards
Dual Power Supply with A+B Power
VMware vSphere ESXi Free Version (No vCenter Server)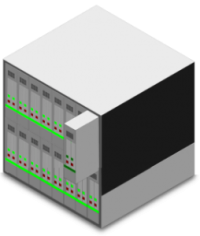 One Dedicated Server Blade
2x Intel Xeon 10 Core 2.8GHz or better CPU
64GB ECC Registered DRAM
SAS/SATA Hardware RAID Controller
2x 1.6TB SSD, or SAN Storage. Two Drive Bays
UnMetered 1Gbps Bandwidth
8 IPv4 Addresses
Dual 10G Network Cards
Dual Power Supply with A+B Power
VMware vSphere ESXi Free Version (No vCenter Server)
If you have a sales question or need to talk to our sales team about a custom configuration, you can contact us by clicking this Contact Us link or the Product Inquiry link.
Full VMware vSphere Host Access
The snapshot feature is most useful when you want to preserve the state of the virtual machine so you can return to the same state repeatedly. You can take a snapshot of a virtual machine at any time and revert to that snapshot at any time.
You get a fixed monthly bill. No surprise bandwidth charge for any month.
One Hour Hardware Replacement Guarantee!
We use enterprise grade server hardware. Reliable equipment means hardware failures are extremely rare. In the event of a failure, Cybercon will repair or replace the failed equipment within one hour – 24 hours per day, 7 days per week.
Free easy to use web based cPanel DNS manager; Hosting unlimited number of domain names and unlimited number of DNS zones and records.
With A+B power configuration, your VMware dedicated server is connect to two parallel power sources: parallel power generators, parallel power UPSes, parallel power PDUs.
100% Network Uptime Guaranteed!
Our Data Center maintains direct connections to four tier 1 Internet backbone connections. Cybercon's IP Network is powered by redundant high capacity Cisco and Juniper data center routers and switches. In other words, your server is hosted in a multi-home network.
State-of-the-art SOC-II Type II Certified data center facility
Our Data Center includes diesel power generators, power UPSes, environmental cooling systems, multi-level security, and pre-action fire suppression systems.
Live on-site USA based technical support
Customer support is available 24x7x365 by telephone, email or through our user friendly on-line support portal.
Most frequent questions and answers